What is up Penguins, Crzypengu here with the latest updates. Today I wanted to put up the cheats for the party that came out two weeks ago. I am not doing this one on a video however because there is just not a lot to do during this party, but anyways check it out.
There are some special party rooms in this party at the Snow Forts for specific types of music which include the following.
Dance
Pop
Dubstep
Rock
Other than the rooms when you follow the pattern you will get a free item which is not really a challenge and I do not mind it at all.
Image

Item

Type

Genre

Members only?

Glow Bracelets
Hand Item
Dance
No
Dance Crew Outfit
Body Item
Yes
Rhinestone Sunglasses
Face Item
Pop
No
Pop Star Hoodie
Body Item
Yes
The Rocker-chic
Head Item
Dubstep
No
Dubstep DJ Outfit
Body Item
Yes
The Punkhawk
Head Item
Rock
No
Six-string Axe
Hand Item
Yes
Other things to know is that they do have Emoticons, the jokes and the speeches.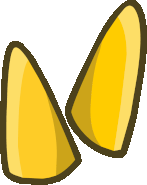 | | |
| --- | --- |
| Why are pirates such good singers? | They hit the high Cs! |
| Why is a piano so hard to open? | The keys are on the inside! |
| What makes music on your head? | A head band! |
| What kind of music scares balloons? | Pop music! |
| How do you know when a drummer is at your door? | The knocking speeds up! |
| What was stolen from the music store? | The lute! |
| What do you call a sweet potato playing jazz? | A yam session! |
| Why was the musician arrested? | He was in treble! |
| What's the difference between a guitar and a fish? | You can't tuna fish! |
Let's hit the Dance Stage
To the Rock Stage!
Concert at the Dubstep Stage!
See the show at the Pop Stage!
My new single is dropping
Encore! Encore!
I got a new track for y'all
Any cool new songs?
Who's going to the talent show?
Well, that pretty much wraps up this whole party. I am a bit upset that there is not a lot of work put into this year with the parties as I wish to see a ton of epic parties for the 10th anniversary but it looks like that will not happen as of yet. Hopefully this will change in the next few parties to make this game the best it can be. Anyways what do you think of this party? Do you like it or not so much? Please leave a comment below on your thoughts of this update and I will put up more posts from the past later this week.